The Women's PowerTypes® Profile.
The fast, powerful and effective way to discover your unique strengths and become the leader you are meant to be.
Why discover your Women's PowerTypes Profile?
The world is changing fast. The challenges and opportunities we face in our families, communities and organizations are bigger and more complex than ever.
To create the future we want to see, we need a new kind of leader.
Women who are strong and effective, whilst staying true to the softer aspects of their nature.
Leaders with power grounded in collaboration, not competition.
Co-operation, not coercion.
Replenishment, not depletion.
At One of many we call this new power "Soft Power".
Quite simply, Soft Power is how successful women stay sane.
Who should take the test?
Women have used the PowerTypes to:
Build thriving businesses creating a ripple effect that changes lives
Facilitate a transformational NATO workshop at the highest level of military leadership
Manage a long day of travel with 2 small children in tow without losing their minds (or their sense of humour)
Knowing your Women's PowerType is the fastest, most effective way to become the powerful woman you are destined to be. Someone who is listened to, respected and influential – while still staying true to who you are.
What are the 5 Women's PowerTypes?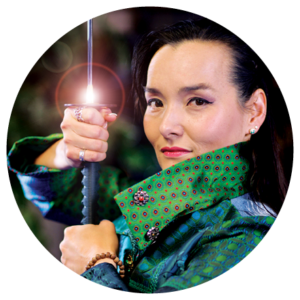 The Warrioress
Active, committed and
fighter for justice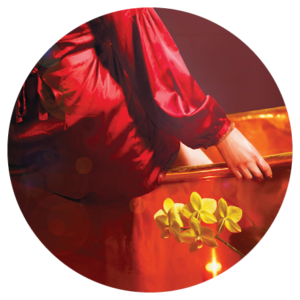 The Lover
Connected, self-caring
and magnetic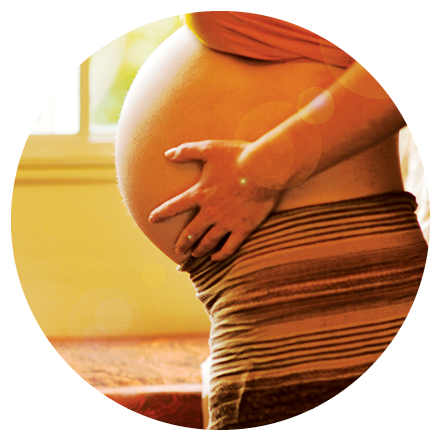 The Mother
Nurturing, comforting
and encouraging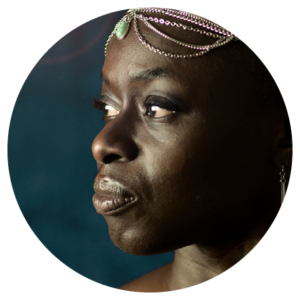 The Queen
Regal, decisive
and visionary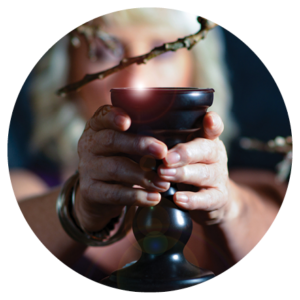 The Sorceress
Curious, awe-inspiring and
master of her chosen technologies
If you're ready to finally get to the bottom of who you are, why you do what you do, and how you can move to the next level of growth without losing the truth of who you are, then knowing your PowerTypes Profile will bring you the clarity you need.
You might be ready to step up to a new challenge at work or in business, move past the blocks that are holding you back from the impact or income you want, or step into your power in relationship without losing your empathy or intuition.
Or maybe you're simply interested in becoming a leader in your own life – understanding yourself more deeply so that you can create the fulfilling life you want to lead.
If so - this is for you.
If you're tired of repeating the same old patterns, or being told that the only way to change your life is to become someone you're not, the Women's PowerTypes®Profile is for you.
You can discover your unique Women's
PowerTypes Profile right now for just £77
When you purchase your profile you'll be sent a link to a multiple-choice profile test, designed to elicit your instinctive responses in a whole range of situations.
It's fast and intuitive, and should take you less than 15 minutes to complete.
No overthinking required – in fact, the more swiftly you choose the answer to each question, the more accurate the test will be.
When you've completed the profile you'll receive a personalized profile report, straight to your inbox.
You'll learn:
Your Primary and Secondary PowerTypes, and how each are available to you in different situations
The level of balance across the 5 PowerTypes in your life, and what that can tell you about your experience
Your least expressed PowerType and how that is often key to understanding your current challenges in work, relationships and even your health and wellbeing
Understanding your PowerTypes Profile is the key to tapping into your power
Work with the PowerTypes and you will not only be strong and effective, but also true to the softer aspects of your nature.
You'll be taken seriously, without having to take yourself so seriously.
You'll achieve more, without burning yourself out.
Your personalized report will give you priceless insight into your current strengths, opportunities for growth, and the challenges you are facing.
Understanding your profile will enable you to:
Find decisions – big and small – easier, and instantly see the different options available to you in any moment
Get the best out of the people around you: Your team, boss, clients, partner and even your kids can become your biggest supports
Understand how great leaders are able to access each of the PowerTypes to achieve certain outcomes – and start to use this in your own life
… And all for less than the cost of a meal out.
We think the impact understanding your profile will have on your family, team, community and bank balance is well worth the investment – and the thousands of women who've already taken the test will back us up.
Discover your true path to bold and effective leadership by taking the Women's PowerTypes Profile Test today.
"In the past I did Superwoman spectacularly and burned out. I knew I didn't want to be this woman again but I didn't know how to be…
Successful, committed, passionate, how to fully engage in life with all of me intact.
Now I do, with the PowerTypes and the multitude of supportive tools that are so easy to use, I am reclaiming my life and my space in the world! I am forever grateful!"
"I've been in PR for 20 years and running my own agency for 10 years. I achieved a lot but was always pushing and it was hard work. Previously feminine meant weak to me but the Women's PowerTypes taught me that there are tools and techniques that suit women better. It's been life changing, literally a paradigm shift.
The PowerTypes have been staggeringly helpful in my work environment. Prior to knowing about them I got loads done but every quarter I would be ill in bed for two days. Now by stepping into the PowerTypes I'm able to utilise aspects of my personality to get a job done using the right energy. They've always been in me but now I'm able to recognise them and bring the one I need to the fore at the right time. They're really powerful tools that are helping me to work more collaboratively with my team and lead them in a more powerful way that works for us all.
It's also having an impact on my family life. I realised my two year old son is going to learn what being a women is from me. Now I have the tools and tactics to discover myself again and operate from a soft power base rather than the old masculine way of pushing."
Felicity Wingrove, Managing Director Zen Communications
"The PowerTypes are so good, they're a wonderful holistic approach. They provide insight into all the different ways you might be either rocking life or shooting yourself in the foot. They make everything so clear bringing the challenge to light and then you know exactly what to do about it.
Since working with the PowerTypes I have more sustainable energy and joy. I adore the One of many community. There's a huge variety of women from all walks of life, it's really vibrant and supportive."
"I was working as a management consultant and I was regularly expected to work until 3 am. By 25 I was burned out. Discovering the PowerTypes has been extremely beneficial for me. Going back to work in a highly stressful environment with access to them is a totally different experience. I can say no from a place of power instead of fear, which means I don't take on too much. I'm able to look after myself really well while still getting the job done and actually being even more effective.
There's more fun, more joy, less Superwomen and less intensity. I always thought that life didn't have to be hard but now I've actually got the tools to help me not make life too hard. The PowerTypes have taught me that you can still be successful and shine brightly without burning out."
Sajni Lakhani, Strategy and Operations Consultant
"I have chosen to go easy on myself and start on the self-love straight away. I have made a commitment to myself to do at least one thing every day for me, for self-love – I can feel that love bucket filling up already!"
Jen Le Marinel, Gloucestershire.
At

One of many

our mission is to unleash the grassroots leadership of 1 million women globally.
And that all starts with understanding your potential.
Discover your true path to bold and effective leadership by taking the Women's PowerTypes Profile Test today.