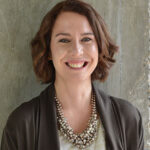 With One of many® Founder
- Dr Joanna Martin
Discover the unique coaching methodology that unlocks extraordinary results for women - plus 3 practical tools you can implement immediately.
Join Dr Joanna Martin on this ground-breaking virtual training to discover  tools which have supported thousands of grassroots women leaders - and how you can use them to catalyze extraordinary transformation...
In this live workshop you will learn:
A technique to help you ask powerful questions that help people change their perspective on problems in a flash
The #1 missing link in most personal development methodologies which often leads to changes "not sticking" for women
The tool of devoted listening and how you can apply it in every coaching or management interaction
The Superwoman myth, and how bigger, better, faster, more is causing an epidemic of dissatisfaction from women globally
The 3 common disempowering archetypes that prevent women from being effective, and how to avoid them
The 5 Women's PowerTypes™ and how they can be used in your coaching, consulting and management to bring the best out in the women you work with (and yourself)
How you can become a One of Many™ Certified Women's Coach on our ICF approved training programme and use our tools, techniques, templates and profiling tools to help women more effectively and joyfully than ever before
Learn coaching skills you won't find anywhere else. Leave knowing how to apply 3 powerful tools straight away.
Register free for the training now to learn the Essential Skills for Coaching Women!
Who is this Workshop for?
Who is this Workshop for?
COACHES

looking for cutting-edge ways to create exceptional results for their clients.

LEADERS AND MANAGERS

ready to lead as themselves - with more confidence, integrity and authenticity.

CHANGE MAKERS

committed to elevating women to challenge inequality and change systems from within.

WOMEN

at a transition point - considering a career change into coaching, and wondering who to train with.
As the founder of the fastest growing women's leadership community in the UK, One of many, Joanna is on a mission to unleash the bold, grassroots leadership of 1 million women internationally. Women who will make a mark on the world. And we know the only way to do this is through partnering with women like you, aligned with our mission.
We want to equip you with the ICF-approved tools, resources and distinctions that have transformed the lives of our clients, so that you can use them to really impact the lives of yours.
"I have been practicing personal development, and teaching it for over 20 years. I've worked in education, corporate and small business. I have never in my whole career come across tools which make such a deep and lasting difference for women, myself included. I've never known change like it. And its for that reason I became a One of Many® Certified Women's Coach."
- Cath Daley
"The One of many approach and tools have enriched my coaching and given me elegant tools to further upgrade my coaching practice. ... I take my hat off to any programme than can create such fabulous coaches "from scratch" and enrich the skills of someone who has been coaching 18 years!"
- Lisa Wynn, Master Certified Coach, International Coaching Federation, Founder of www.corporatepotential.com
"The whole process of coaching has helped me manage myself, as well as support my team. Because as a leader, it doesn't matter how I'm feeling. I have to be able to show up as my best self. It's a little bit about the knowledge I have, but ultimately, I can find someone to teach me that. I can buy that in if I need to. What I can't outsource is my self awareness, how I'm responding to things, how I'm showing up… Now I use my coaching skills every day, with my team and colleagues."
- Sarah Tite, Director of Fundraising and Communications, Mental Health Foundation

"These tools are more important than ever before. Really. I would say potentially that lockdown caused a lot of people to self reflect and to actually stop and that's caused more people to want to engage in coaching in the first place. So I've had a lot of people come because they finally had time to stop and think, and actually went to work on the challenges that they were facing even before lockdown. It's just created the space in order to think. And the tools are really helpful. I mean, I use the tools every single day without fail." 
- Hannah Roberts
"The coaching approach is just an amazing methodology. Techniques like deep listening, and all of the tools, are really life skills in my opinion, that not many people have. Having the One of many toolkit has strengthened me as a person, and allowed me to show up in a much more positive way. "
- Katherine Allen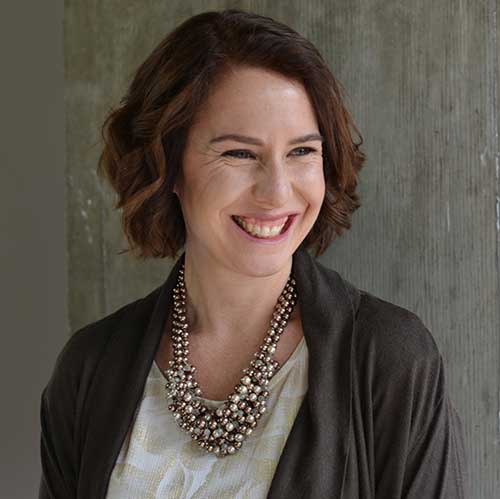 Joanna is a renowned visionary, coach and catalyst leading over 27,000 women in her organisations into a new global paradigm. She is an internationally acclaimed and award-winning speaker. She took her own business from zero to 7-figures and two countries in 12 months and has certified over 1600 coaches, master coaches and trainers in behavioural change tools.
After a career in medicine, she worked in the arena of leadership and personal development for 13 years before she found there was something missing from the tools and techniques being commonly taught. She discovered that 'something' was an understanding of the natural advantages of women. On this training you'll discover the impact of this on yourself and every woman you work with.
Register free for the training now to learn the Essential Skills for Coaching Women!
Frequently asked questions