WATCH THE WORKSHOP
BOOK YOUR CALL
HAVE CALL
LIMITED TIME, NO OBLIGATION
Book your discovery call now
Use the calendar link below to book your conversation to see whether we're a fit for each other.  You'll have a 45 minute call with a member of my coaching team to discover your next steps to powerfully supporting women.  Let's decide together if you're ready to become a One of many Certified Women's Coach.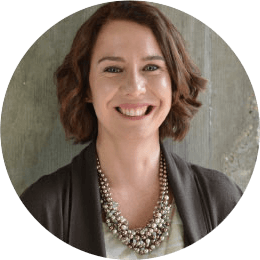 This no-obligation application call is your opportunity to ask any questions you have - big or small -about Coaching Certification.

You'll explore your goals and visions for the future, and how Coaching Certification might help you get there. We've got a number of options for next steps - together we'll find one that's 100% right for you.

We'll make sure our values are a fit, and that you're aligned with our global mission to support and empower women (if you're reading this, you almost certainly are - but integrity is really important to us - so we'll double check we're definitely on the same page!)

You'll have the chance to check all the logistics, including dates and timings for the different parts of the training

We'll walk you through pricing, payment options and ways to spread the cost. If you do decide to go ahead, you'll know exactly how it will work financially

We fully expect many of our Certified Coaches will be able to see a complete return on their investment in this training within 2-3 clients. We'll share a few ideas of how you could apply your training and resources quickly and promptly.
Whether or not you choose to go ahead with Coaching Certification, you'll leave the call with a whole lot of clarity around what's next. This is a supportive, no-pressure chance to chat through your goals with a member of our warm and friendly team and find out if becoming a Certified Women's Coach is the right step for you.
Sound good?
What happens next…
1. Schedule your no obligation application call.
2. Mark the date and time in your calendar/diary.
3. A member of our in-house coaching team will call you.
The world needs more women leaders. And leaders need support. Leaders need coaches. Leaders need you.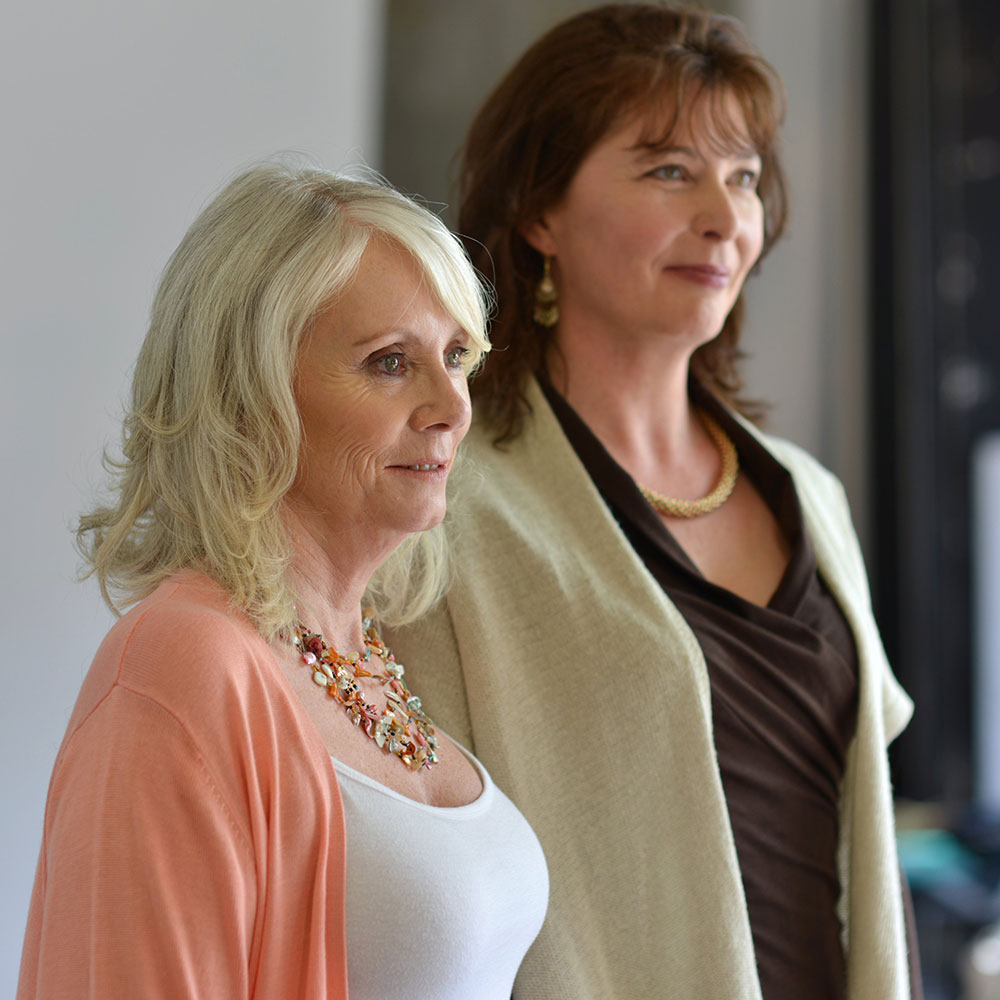 It's time to step up to your calling to make a bigger difference for the women you work with. To even more powerfully impact your clients, or your team. But the great news is you don't need to re-invent the wheel. You don't need to do it alone. You can choose instead to step up with us.
You get access to our proven tools, techniques and distinctions. The tools that have unleashed the leadership of hundreds of our graduates. The very same distinctions that have turned busy professional women into pillars of their community, and happier, more vital people.
Upcoming Certification Training Dates
The next course starts with foundation training in September 2023
with the intensive taking place in person in March 2024.
In summary, when you step up and become a One of many® Certified Women's Coach you will receive:
6-Month Foundational Training and exploration of the resources and distinctions you will be using with your clients.
5-day Coach Training Intensive in the done-for-you content, tools and templates we have developed. Observation, supportive feedback and time to reflect on everything you're learning and putting into action. Plus specific mentor coaching to develop your coaching, and ample opportunity to practice and hone your new coaching skills.
12-week Coaching Practical where we will hold your hand and guide you step-by-step through the 12-week program so that you can apply it and achieve amazing success with your first few clients.
You can use all our materials in your own coaching programs, think of it as a tool kit where you can pull out the right tool or template for the job.
One of Many's Certified Women's Coach Training is fully accredited by the ICF. Our course is a ICF Level 1 Accredited Coaching Education program.
And you receive these helpful and supportive bonuses:
Your Pre-learning Bonus of "BeFruitful: Time and Energy Secrets for Busy Women".

"Turn queries to clients" Discovery Session Template so that you can comfortably sign on new clients without free coaching or over-delivering.

VIP Day outline so that you can deliver high value, high income intensive coaching and enjoy breakthrough results with your clients

Coaching Business Toolkit so that if you're new to the coaching business you have a handy "Starting Kit" with training to get you off the ground fast.
The investment to become a One of many® certified coach is £5,195.
We want to make this do-able for as many as we can, so you can also benefit from our cash-flow options. You can discuss this on your application call with our team.
Are You Ready to Become a One of many® Certified Women's Coach?
TO APPLY AND GET ALL OF YOUR QUESTIONS ANSWERED REQUEST A NO-OBLIGATION CONVERSATION TODAY.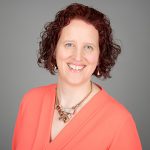 "Before doing the one of many coach certification programme I was an ICF accredited coach (ACC) and had been doing coaching as a side gig to my day job in business development and marketing. Although I had been coaching for a while I was never really making it pay. I loved the OOM approach and the distinctions. I decided to do the One of many Certified Coach Training to bring in tools relevant to my ideal client (almost all burnt out high achieving business women).
I finished and got certified last summer. I subsequently increased the time I put into the business and then last October circumstances meant I left my day job and my coaching was thrown into the spotlight as my main gig. I took time off until January and started in earnest, rebranding as the portfolio career strategist. I focussed on building my platform locally, networking, word of mouth- letting people know what I am doing. Most of my business comes from that personal connection.
And it's worked! The OOM Business Toolkit is amazing and the Discovery Call Template is great. I convert 75% of discovery calls and my 1 to 1 practice is currently 80% full. I will be doing a group program in June so that I can serve more people. I have run workshops and have another this Saturday which came from a recommendation.
Since I stood in my being as a portfolio career strategist things have exploded. For both sides of my work the coaching and my business development. I am being recommended for work in both arenas and things are flowing so well. I feel fully aligned and congruent."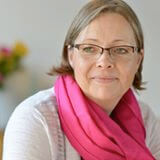 "The message of One of many® supports and empowers women to be themselves, to be all of who they are, and I want to help spread that message so that we can anchor and ground this knowing in everything that we do, so that we can "show up" fully."
Maria Baeck Connector of Worlds - Making the Invisible Visible www.mariabaeck.com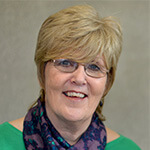 "I have been practicing personal development, and teaching it for over 20 years. I've worked in education, corporate and small business. I have never in my whole career come across tools which make such a deep and lasting difference for women, myself included. I've never known change like it. And its for this reason I became a One of manyTM Certified Women's Coach."
Cath Daley www.cathdaley.com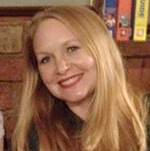 "I felt guided to find an affiliated coaching programme that was aligned with my values (mission), then Jo announced the One of many® Certified Women's Coach Training and I just knew I had to do it!!
Helen Leathers www.helenleathers.com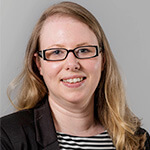 "When the coaching certificate was first mentioned at BeWealth I thought - perhaps in a few years' time - I'm a lawyer why would I need to do it? Less than a month later, I was desperate to sign up! Starting a business and helping women to find some sense of contentment, peace and happiness in the guilt ridden world of work and young family, I think the coaching really helps me to offer more. I really resonate with the One of manyTM ethos and feel proud to be a part of sharing the teachings."
Hannah Beko www.gunnercooke.com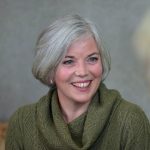 "I've joined to further my own growth and understand better how I can use the archetypes in the world that I engage with day to day, whether work, home, friendships, neighbours, shop keepers or a stranger in the street, so that I can contribute (without burning out !) to making this world a happier, more harmonious and peaceful place, doing something that brings me joy, and so another important part of the certification process for me is also to get the opportunity to try coaching someone with the support of the programme."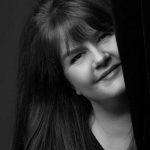 "It had been a long time since I found a coach training programme that intrigued me enough to dive in, but I am so happy that I followed my intuition and joined the OOM 2019 cohort. The OOM approach and tools have enriched my coaching and given me elegant tools to further upgrade my coaching practice. My clients new and old have absolutely loved the PowerTypes Profile and the fresh new tools that I have been presenting them with. Despite being a brilliant launch pad for new coaches, it has proved a valuable investment to me as an experienced coach. What's more, I have an awesome new tribe of fabulous woman with whom to grow and develop. I take my hat off to any programme than can create such fabulous coaches "from scratch" and enrich the skills of someone who has been coaching 18 years!"
Lisa Wynn Master Certified Coach, International Coaching Federation
Founder of www.corporatepotential.com
Frequently Asked Questions