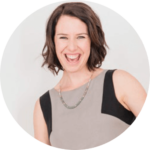 With One of many® Founder
- Dr Joanna Martin
Discover your genius zone and the magic that comes from unlocking your Life's Work.
If you're feeling stuck or frustrated in the realm of your work, and want to discover how to find more income, more impact and greater confidence in your career even in times of great change… then join Dr Joanna Martin for this free virtual workshop.
This training is for you if…
Your current role is stressful or burning you out, but you're not sure about how to find a new path – and you wonder if it's selfish to want more. You're sitting with the "should I stay or should I go?" question...
You're returning to the workforce after kids, time off, or redundancy – and you know you can't (or don't want to) do it the way you did before…
You've recently made a career change but it's slow to take off – and the "safety net" of your old network keeps pulling you back. Should you really be turning down work in this climate?
You're dreaming about starting your own business, but you're nervous. How can you tell if you're cut out for self-employment (and is it madness to take the leap now?)
You're seeing the opportunity for promotion ahead, but you're not being noticed, or putting yourself forward as confidently as you could. Imposter syndrome ahoy!
You've been in your own business for a while but it's not growing the way you had hoped. Should you just get a job?
You're not sure how to package and position your brilliance so that you're noticed by prospective employers or clients.
You're not making the kind of money you feel you should be, and want to be able to attract more opportunity and demand higher fees or wages… without being pushy, greedy or unrealistic
…or if you're just committed to growth, and want to harness as much magic as possible in your work, then set aside a morning for you. Pop the kettle on and join us with pen and paper and a sense of curiosity on Saturday 3rd September at 9:30am London time.
Discover your genius zone and the magic that comes from unlocking your Life's Work.
We rarely give ourselves the opportunity to pull away and reflect on just what brings us joy and meaning.
We don't reflect on our greatest contribution as part of our daily life. We tend to live with assumptions like "I can't make money from that". Or "It's selfish to want more from my work". Or simply, "Now's not the right time". Far too many women compare ourselves to the success of others, and always find ourselves lacking.
When approximately 70% of us suffer from Impostor Syndrome at some point in our lives, it's no wonder that charting a course toward a beautifully fulfilling career can feel out of reach.
Are you One of many women looking for more from your work?
Join our founder Dr Joanna Martin, live and discover:
Understand your talents and temperament, and why your current role or responsibilities may be keeping you out of flow and under stress
Unpack Impostor Syndrome and discover the barriers to truly owning your value and showing up with confidence
Identify if you're falling into the Capability Trap - and keeping a lid on your growth and impact by spreading yourself too thin
Discover the insidious impact of the Superwoman Myth in the workplace and how to finally be free from her grip - but still fruitful and effective
Apply the powerful 4 Thrives Model to help you identify the ideal career vehicle for you. If you've wondered whether to leave the security of a job and start your own business; or you've been trying to get a fledgling business going, but struggling- this could be the piece of the puzzle you need.
Unify your desires for a fabulous income, with a calling for more meaning in everything you do
Discover the difference between self-esteem and self-value and how to enjoy more of both
Discover the secrets that effective women leaders use, in both small and large organisations, to maximise their impact, and minimise burnout
Develop your approach to the fear barrier of change and how to give yourself the freedom to make the right choices
You will have the opportunity to get your personal questions answered.
Jo will also share a great opportunity to join us at our life-changing retreat happening in October - "BeFulfilled - Your Life's Work". But irrespective - you will leave this workshop with a vision for your career that inspires the best in you, and the people around you.
Join Joanna and discover your genius zone and the magic that comes from unlocking your Life's Work.
Frequently asked questions
Register for "Clarity: Career Confidence for Uncertain Times" now