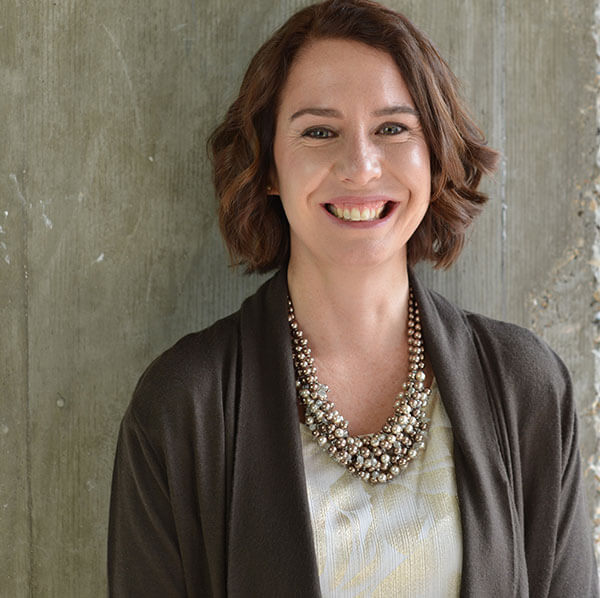 It's designed to get you playing up your natural strengths as a woman. The end result? More time, energy, creativity, and joy in your life every single day
In fact we guarantee 5 more hours a week minimum - crazy but true.
Hosted by visionary coach, catalyst and medical doctor, Joanna Martin, you will get specific, step-by-step strategies for taking control of your diary, your time, and your life.
Build the momentum you desperately need to contribute and make the difference you were born to make.
Why do you need to BeFruitful?
Frankly, because something has to change.
Your poison of choice may be "frantic busy-ness" or "high-level procrastination". Or perhaps you just have an inner knowing that if something changed you could actually achieve more with less effort. Either way, it's unsurprising that more and more women are being called to sort themselves out.
Never before have we had so much on our plates (is it just me or does it feel like there's always ANOTHER social media tool to have to manage?) Yet never before have we felt such a deep, collective yearning to step up to be more, give more and serve our highest calling.
You are One of many® women feeling called to more. And that's why the way we relate with, and manage our time has to change.
Because the world needs you at your best.
Reason why#1:
You know you're too busy.
Overwhelm has reached epidemic proportions the world over. Lack of time has reached such insane levels that the new poverty is not lack of money, but lack of time. "Our grandchildren", reckoned John Maynard Keynes in 1930, would work around "three hours a day"-and probably only by choice.
Um- it turns out that hasn't eventuated. Why? Perhaps it's because the "time is money" thinking has led us think we are only "of value" when we are busy? Does that sound familiar?
"I'm too busy" has become a badge of honour. A mark of a truly valuable individual. This thinking has pervaded much of the Western world. And so we unconsciously tend to keep ourselves "busy" so that we feel valuable.
The downside?
We have become a world of women with full diaries, but no time to keep a diary. We wake up exhausted, many of us with symptoms of impending burnout. We feel that no matter how much we get done in the day it\'s never enough. Yet we feel guilty if we stop.
So we'll multi-task our way through the evening, checking emails and Facebook while we cook the dinner, and making a quick call while we watch the kids in the bath. We're never fully present to anything.
We cram as much as we can into our evenings (perhaps the only quiet undisturbed times) to the cost of our intimate relationships. We crash and burn at the end of the day, glass of wine in hand to help us come down from the mad rush so that we have half a chance of sleeping.
Do you think in this state you're capable of great work? Your life's work? To say nothing of the impact it has on relationships.
Reason why#2:
You have a PhD in procrastination.
Perhaps your particular brilliance is in putting off the things that would make the biggest difference?
You know that you'd lose that extra weight if you simply exercised a little each day, but it somehow never seems to happen.  Or you know that a piece of art on that wall space in your bedroom would make it so much lovelier- but you think "I'll have a look next weekend\". Perhaps it's that phonecall to a potential client that keeps getting re-scheduled because you never feel quite ready.
When we don't understand why we procrastinate, it's impossible to do anything about it. In BeFruitful we discover why, and how to stop.
Reason why#3:
You know you're wasting precious time.
Time is our most precious resource. Of course the irony of this, is that we all have the same amount. Time is great equaliser in that respect. You and I have the same number of hours as Oprah, Malala Yousafzai, and a mother of 5 in Bangladesh who runs a self-help group, the pre-natal nutrition program in the community, and is advocating for electricity.
Time is unrenewable.
Every moment once past is gone forever.
Yet we fritter it away. We waste it on things that are ultimately not even that important to us. While our biggest dreams get barely a thought each week.
Isn't it time to change?
Reason why#4:
You never got trained.
Here's the kicker though. While we got taught to read and write, we never got taught to be effective.
And even if your boss once sent you on a time management course, it was probably designed by a man who, frankly, doesn't understand that some days a month you just need to curl into a ball and eat chocolate.
You can change your relationship with time.
Implement this simple step-by-step system and untap hours and hours of time every week for you to do with as you wish
Is the difference between frantic, "don't ask me to do you a favour or I'll melt down" and having all the time on the world for the things that are important to you.
Is the difference between forcing yourself to push through like some piece of factory machinery, and knowing you are a cyclical being, with seasons like nature, that can be predicted and relied upon.
Is the difference between frittering away time on Facebook and applying each moment to something deeply aligned with your life values, so that every day feels like a gift from heaven. Well, most days 😉
What makes BeFruitful the best time and energy management program?
Designed by women, for women.
Women are different to men. For starters, for a good portion of our lives many of us literally have monthly cycles, and our energy changes on each and every day. Even women who aren't menstruating find that their cyclical nature persists. Have you noticed days in the month when you feel you could run a mile, and other days you can't get out of bed? Days when back to back meetings feels exciting, and others where it makes you want to cry?
For this reason a one-size-fits all approach to "Productivity" is not helpful for women. Which is why old school time management courses don't help much, or for very long. At One of many we take a unique approach that harnesses your innate nature, and takes into account your different needs - and strengths.
It's about doing less, not more
Our outcome with this program is not just to try and help you squeeze more into an already overcrowded schedule. It's to help you determine what's truly important to you in your life. And from this place re-create a plan for living and working which allows you to enjoy more of that. It is to imbue you with a feeling of "Time Affluence"… that you have all the time in the world.
We don't just teach strategy
Yes - there are some simple but powerful habits, tips and techniques to put in place to reach your most "Productive You". But a "Fruitful You" is so much more than that. It's a state of mind, a different energy and approach to life. Oddly enough, you'll actually be able to get more done, but you'll feel free, not harried while doing it.
No-one else on the planet is teaching this
Quite simply this program is brimming with information and tools you won't find anywhere else on the planet. Designed by a doctor, with an understanding of "triage"- the skill of prioritization- but grounded in an ancient women's wisdom, it is truly unique. It is the most cutting edge advice on effectiveness for women on the planet.
The course is delivered in step-by-step easy to implement lessons. You're already overwhelmed, so the last thing you want is more to do! This is about learning to gracefully handle what's on your plate ASAP, so that you can make room for more of what you want. By the end of this program you will be experiencing real results- guaranteed.
10 dedicated, online lessons
This online training program is broken down into 10 easy to digest parts.
It's just like sitting with Jo in her home office as she talks you through her personal habits for success. Habits that have been honed and developed over many years, and impacted the lives of thousands of women around the world.
Multimedia recordings for every learning style
We all learn in different ways. Each training has video, audio and transcript versions so you can choose your favourite way of learning. They all come complete with pdf worksheets to help you implement all you're learning.
You can repeat and review as often as you like with lifetime access.
Mobile and tablet friendly
We know 95% of our clients are on mobile devices. So you can access the resources and videos on your tablet or smartphone from anywhere you have internet access.
Daily support in the BeOne group
You will receive free access to our "BeOne Global Community". It's hosted in Facebook (who needs another redundant forum to check right?) You can ask questions and share breakthroughs daily for support from your course participants, the One of many coaches, and Jo.
Find (at least) 5 extra hours a week for what you love… guaranteed.
Extra delicious treats for Being Fruitful
Enjoy this selection of helpful tools to encourage your fruitfulness further.
Find (at least) 5 extra hours a week for what you love… guaranteed.
"I am so glad I listened to my guts and joined this course. The knowledge I gained is so valuable.
Understanding our phase, body and mind capabilities as women is a start for a more effective and powerful impact but at the same time effortless and natural.
This is helping me not only for my own well but to integrate this knowledge to my training programs and help our women to understand the material easier. Thank you Joanna!"
Yiota Nicolaidou
Security Mechanics Strategist | CEO , Secure World Vision
"If only I had found this course sooner!
My life has been in limbo following the suicide of my partner in 2017 and whilst I have made a conscious choice to move forward with my life, this is the first course that has made a significant difference in moving out from victim and taking ownership and accountability for my actions...
As someone who has suffered from anxiety for years, this course takes you on a journey to deal with your immediate needs (overwhelm and burn out) so that you are able to take in the practical lessons later in the course.
I have made real changes. I feel more energised and positive than I have in years. I feel lighter and relieved.
Alison Crotch-Harvey
Manager, FSA Regulatory, Grant Thornton UK LLP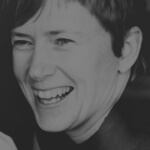 "I've tried so many time management systems. And they work in the short term... until I fall over exhausted from the energy required to implement them.
But this is different. Jo doesn't teach us some complex system. Instead she gives us the tools and confidence to reconnect with the inherent wisdom we all have inside us.
It makes sense that when we get out of our head and lead with our heart, we'll feel happier and more content. What I didn't expect was how focused and effective it would make me. And just how effortless it would feel. "
Cat Townsend
Brand Consultant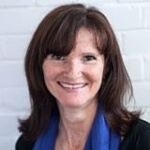 "I love Jo's Batching for Energy Matching tool. It has really enabled me to feel less tired after each working day.
Initially I didn't think I had a problem in switching from one thing to another but I realised that whist I can do it, it does take a lot of energy.
There is much more energy to go around since being conscious of energy batching.
Thank you Jo for One of many pearls of wisdom!\"
Jessica Hylands
Accountant and Coach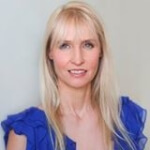 "Doing this work has completely shifted my way of thinking in regards to goal planning, priorities and time management. I clearly see what to focus on and what to let pass by. I now start the day with clarity, focus and at peace.
Joanna has such a joyful, fun way of delivering her message that you can't help but be inspired. Best of all, it's easy to maintain because it isn't full of any hype or unsustainable euphoria.
Following Joanna's simple time saving steps means you'll have more time to cultivate your ideal lifestyle, whilst maintaining productivity and increasing cash flow."
Karen Haller
Colour & Design Branding Consultant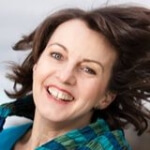 "Using Joanna's easy-to-follow guidelines has kept me focussed, given me more free time and highlighted the things I was avoiding by busying myself with other things! I'm so much more productive now in less time!"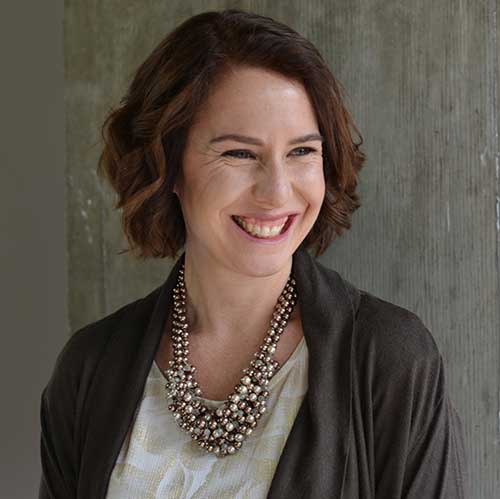 Doctor. Entrepreneur. Author. Women\'s Leadership Ambassador. Loud Sister. Toddler Wrangler. Seeker.
Dr Jo Martin is a speaker, author and medical doctor who uniquely blends her scientific approach with ancient wisdom. She has been educating difference makers since 2003 and has presented to over 65000 people on 4 different continents.
Jo is herself a highly effective woman.  Having graduated as a medical doctor with honours, she went on to attend the Actors Centre Australia, where alumni include Hugh Jackman and Nicole Kidman. Before long she found acting was just the opening into her true calling as a coach, author and speaker.
From successful solo-preneurship, it wasn't long before she was travelling the world delivering transformational seminars to rooms of up to 3000 and a time… and nearly burned out.
She had to find a different way of doing things.   Something more sustainable.  She did.  Interestingly sustainable meant even more successful.  Which is cool, but perhaps not surprising.
When she launched her second business, Shift Speaker Training, in 2008 she took it from a standing start to 7 figures in 12 months.
One of many™ is the culmination of a life's work dedicated to helping women handle the day-to-day so they can pursue the life's work they feel called to do.
She's also a diplomatic wife, a sometimes-too-tired mother, and a caring friend. She's got a very cool head, but a very big heart.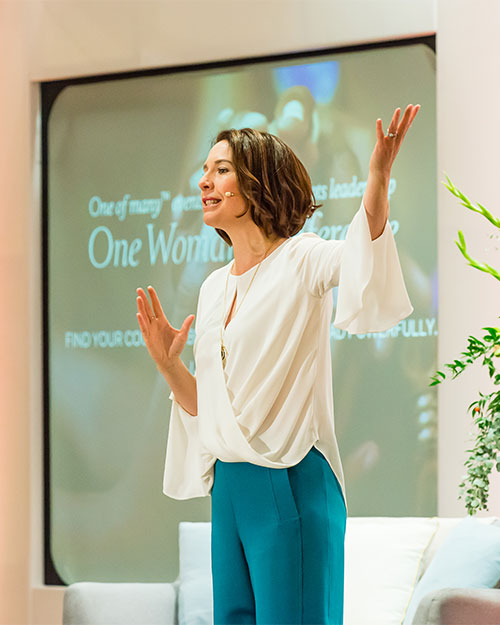 I have been mentoring and coaching professional women since 2003. Over the years, as I got more successful, growing my business to 7-figures and beyond, I assumed the most common question people would ask me would be to do with business.  Something like "how do I get more clients?" or "what do you think I should do next in my career?"
But it wasn't.
And it still isn't.
The most common question I get asked is "Jo, how do you juggle it all?"
It's various versions of the "how do you balance wife-ing, mothering, change-the-world-ing, business-ing and still find time to make chutney? "
It's for all those women who asked that question, and many others who never thought to ask, that I created this course.  And I'm confident it will help you if you have ever said anything like:
I'm so busy I can't think

I just can't do it any more.

Where am I going to find the time for THAT?!

I know it's important, but I'll just get the washing on first.

Hmmm, what darling? (Said distractedly to a child or spouse while making dinner and checking Facebook)

I'll start exercising when we finish this project.

A relationship isn't that important to me really- I haven't got time.

I haven't got time to take a holiday/ have a massage/ bake cookies…

When I get my business going, then I'll start helping out that charity.
You need to BeFruitful to save time and money
Frankly the state of overwhelm and inefficiency costs us loads.  Not just financially - although I'm sure every small business owner has a story about a client they lost because they missed a crucial email or phonecall.  But also reduced effectiveness.  How do you measure the cost of 3 sleepless nights a week?  Or event the reduced productivity after one?!   How about the emotional cost? The arguments with your spouse because he doesn't think you listen, or you think he never communicates.
The cost of overwhelm is high.
And perhaps the greatest cost is the deeper pain of never quite feeling you\'re doing what you\'re capable of, what you\'re called to.
Either way, the question is this.
What would it be worth to you to be able to create a minimum of 5 extra hours a week?  Most people find far more than that… but it's a good place to start.
What would it be worth to you to feel energized, on purpose and in command most days (I'm never going to say every day because that wouldn't be true.  We all have the "blanket-on-the-couch-and-chocolate-because-the-world-is-ending" days of the month after all.)
Of all the professional women I have mentored and coached (and there have been literally thousands), getting "fruitful" not productive, has been the greatest gift they could ever have received.
Yes when you're more fruitful you make more money
Because you do the tasks that need doing at the time you have the right energy to do them: promotions, more sales, more clients.
Yes when you're more fruitful you save loads of time
Because every moment is more effective and you can enjoy your downtime without guilt.
But most importantly...
When you be fruitful you step into your true leadership potential and become even more of the woman you were born to be.
So the question is, will you commit 6 weeks of your life to becoming this woman? The time commitment for you will be bigger than the financial one, I'm sure of that.
As enrollment in this training is only a tiny £247.
(That's approx. USD $350 on the day I'm typing this).
Most people could make that back by finding time just to cancel a subscription they no longer use!!
But the question is, will you commit the time?
Are you ready, in 10 x step-by-step lessons, to go from frantic to fruitful? When was the last time you did something for you?
Its time to give yourself a gift. You are important. You're peace of mind is important.

Your sanity is important.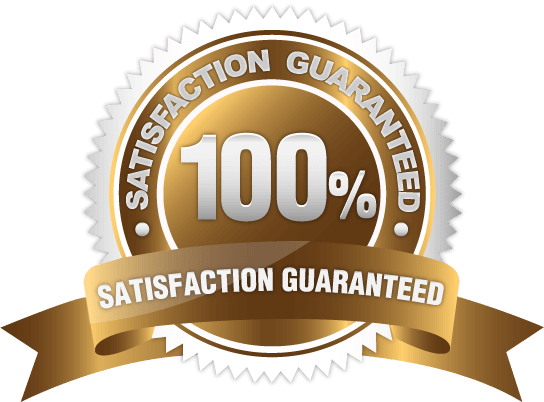 Your time back guaranteed.
I know that this program will not only change your life, but also have a significant impact on how you spend your time and ultimately transform your bottom line. Which is why I am confident to offer you what could seem like a crazy guarantee!
Participate in the entire program, implement the systems for the next 60 days, and if you haven't loved it AND found an additional 5 hours a week to do as you please, we'll give you a prompt and courteous refund.
Sound good to you?
"Here at One of many™ everything we do, we do because we believe in the Dalai Lama's declaration that the "Western Woman will Save the World". A bold claim.
But we believe we have the drive, the resources and the compassion to partner with our intelligent and resourceful sisters in the developing world to really transform this planet.
Some of my greatest role models in leadership have been the unlikely women leaders I met in the villages of Bangladesh. They were mothers, grandmothers, farmers, entrepreneurs and advocates of ending hunger in their community.
For that reason One of many is a proud brand ambassador of the Unleashed Women Leadership Fund. When you purchase BeFruitful, you are making a contribution towards the training and empowerment of one of our sister leaders in the developing world through The Hunger Project.
You don't need to choose between investing in yourself, and making a difference. When you invest with us, you do both. Thanks!"
Dr Jo Martin,
Founder, One of many™